Report: LIFE311 Project Made Donation to Sumita-cho, Iwate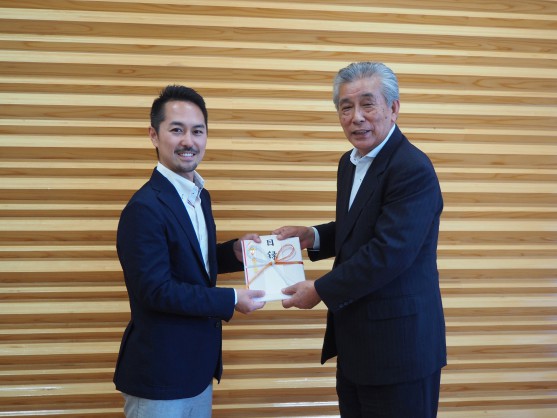 On July 6th, More Trees LIFE311 project presented JPY6,139,706 donation to Sumita-cho, Iwate.
The LIFE311 project is the support for the afflicted area of the Great East Japan Earthquake. It supports for the cost of wooden temporary housing constructed by Sumita-cho and installation of woody pellet stove. The target donation amount is 300 million yen and the project has presented JPY229,327,696 so far.
We'd like to appreciate all the support and donation that makes the project possible.