Report: LIFE311 Project Made Donation to Sumita-cho, Iwate (FY2018)
The LIFE311 project is the support for the afflicted area of the Great East Japan Earthquake. It supports for the cost of wooden temporary housing constructed by Sumita-cho and installation of woody pellet stove.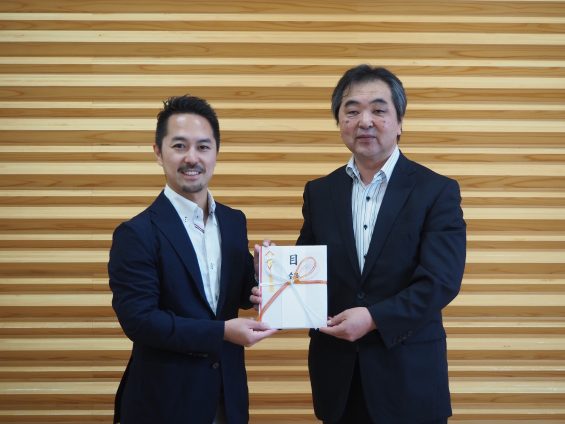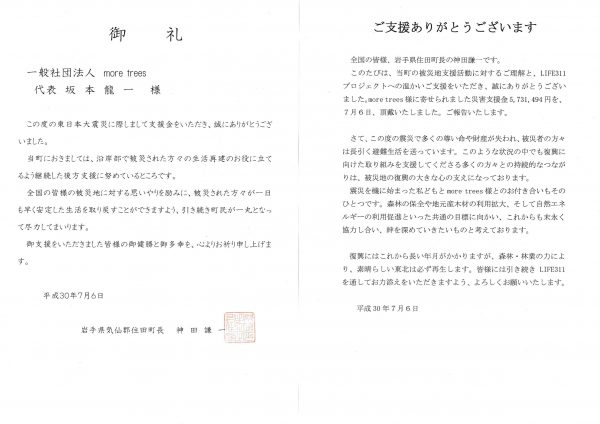 On July 6th, More Trees LIFE311 project presented JPY5,731,494 donation to Sumita-cho, Iwate.
The target donation amount is 300 million yen and the project has presented JPY236,065,344 so far.
We'd like to appreciate all the support and donation that makes the project possible.