Report: Organized a tour in Indonesia!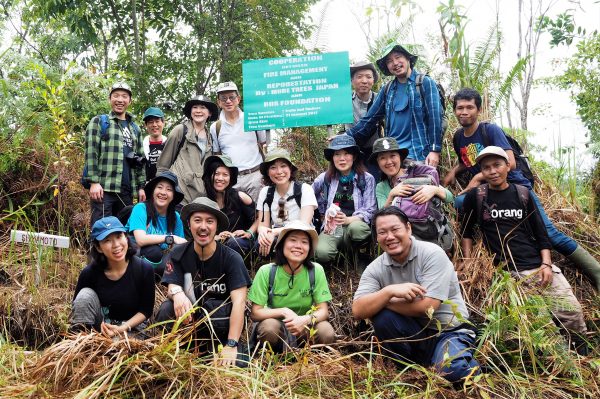 From February 7th to 13th, we organized an eco-tour for our supporters including corporations to visit the More Trees' Forest in East Kalimantan, where the Orangutan Forest Restoration Project is taking place. The project started in 2016 in collaboration with BOS Foundation and the site is located in Samboja area , East Kalimantan where they have a rehabilitation center.
 
For a commemorative tree planting, we planted native species and fruit trees such as durian and rambutan that would feed orangutans when trees grow and bear fruits.
We put participants' name plate in front of planted saplings with wishing for their growth. The participants were excited to imagine their planted saplings grown up tall a few years later when they come visit again.
 
We visited a rehabilitation center for orangutan, and observed how orangutans underwent rehabilitation to go back to the forest. They were displaced from habitat because of deforestation and forest fires. We also visited a sun bear conservation center.
Despite those animals looked adorable, the fact remains that some of them can never go back to forests again because of various reasons. Stopping the excessive exploitation of rainforests and engaging in reforestation leads to reduce those suffering animals and results in biodiversity conservation.
 
Also, we took a river cruise at the Black River which locates outside of project site. We enjoyed its spectacular scenery of mangrove with roots exposed above the water surface, and wildlife living in the forest such as a goanna and nose monkeys on the trees.
 
We visited the Bukit Bangkirai National Park where there is a rich rainforest conserved by a local forestry company. As walking through the several-hundred-year-old trees, we encountered many different living plants and insects such as seeds of Dipterocarpaceae and a huge termite mound.
 
When the deforested area is covered by green, we tend to think that the vegetation has been restored. However, in fact, it takes hundreds of years to completely regenerate the forest only by natural resilience.
It was so obvious that we could see the difference comparing our project site to the forest of the park when we went up to the canopy bridge which is 30m to 40m high and look down the forest of hundreds year old trees.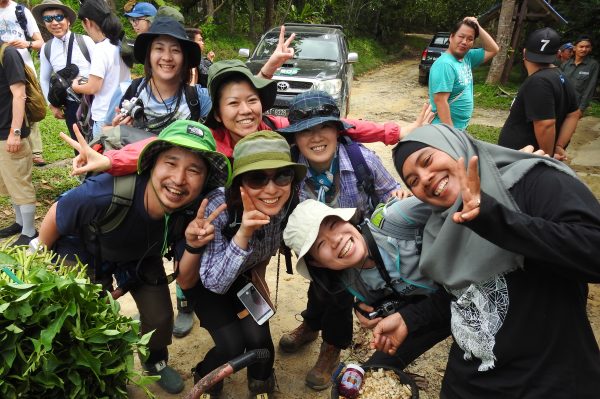 We hope the tour and experiencing circumstance of rainforest has brought to participants with insights, understanding and discovery of fascinated features of forests.
We will continue to work on the Orangutan Forest Restoration Project in cooperation with BOS Foundation and the local people with aiming of restoring a bountiful forest where plants and wildlife inhabited safely.
 
For more information: the Orangutan Forest Restoration Project

---